Visiting PhD students at Bionanoteam in 2014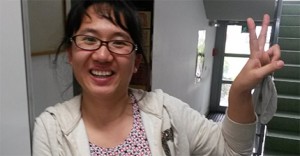 Bionanoteam hosted Ying Song, a PhD student from China
From March until August 2014, PhD student Song Ying from Wuhan, China, has been visiting our research group. »Sonia«, as she preferred to be called, joined our lab via Erasmus exchange to study the toxicity of chlorinated aromatic compounds. Working under the supervision of dr. Polonca Trebše from the Faculty of Health Sciences, she studied the influence of chlorination of organic compounds on their cytotoxicity and genotoxicity. She worked in the cell lab, using MTT assay, Neutral Red uptake assay, glutathion S-transferase activity and comet assay.
Czech PhD sudent Pavlína Škarková is returning to our lab
In October, Bionanoteam will greet the return of Pavlína Škarková, a PhD student from Brno University of Technology, Czech Republic. Pavlína joined us for the first Erasmus exchange between October 2013 and February 2014, when she studied the effect of gold nanoparticles on the physiological condition of Porcellio scaber. During the second Erasmus exchange between October and December 2014, she will study the effect of gold nanoparticles on the enzyme biomarkers in P. scaber. Welcome back, Pavlína!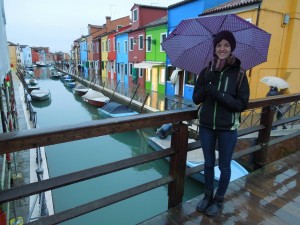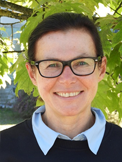 Biotechnical Faculty University of Ljubljana Večna pot 111 1000 Ljubljana Slovenia +386 1 320 3375
email
|
bibliography
Bionanoteam is a research group at the Biotechnical Faculty, University of Ljubljana. Founded in 2008 by Prof. Damjana Drobne, Bionanoteam currently consists of 3 experienced researchers, 2 PhD candidates, 1 technical assistant and a number of graduate and undergraduate students. Damjana is a Professor of Zoology and Professor of Toxicology from University of Ljubljana. With over twenty years of research experience, she is the founder and principal investigator of Bionanoteam.