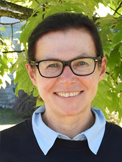 Biotechnical Faculty University of Ljubljana Vecna pot 111 1000 Ljubljana Slovenia
+386 1 320 3375
Bionanoteam is a research group at the Biotechnical Faculty, University of Ljubljana.
Founded in 2008 by Prof. Damjana Drobne, Bionanoteam currently consists of fourteen members of which two are PhD researchers, nine graduate, and three undergraduate students. Damjana is a Professor of Zoology and Professor of Toxicology from University of Ljubljana. With over twenty years of research experience, she is the founder and principal investigator of Bionanoteam.
Bionanoteam is a member in Centers of Excellence:
Bionanoteam is a partner in EU FP7 project:
Chemistry and physics students!

We are looking for an academically outstanding and highly motivated chemistry or physics student to pursue a PhD with our team. Please contact us if you are one or know of one.