ACCORDs Project arranged its Kickoff Meeting in Ljubljana
On January 31st and February 1st members from the whole consortium had the first meeting of the project at the University of Ljubljana. The consortium, composed by 10 participants, counts on relevant expertise in the synthesis, characterisation and commercialisation of advanced materials, namely Graphene Family Materials (GFMs) as representatives of 2D nanomaterials. Further relevant profiles, with demonstrated knowledge in standardisation, data modelling and dissemination are also involved in ACCORDs.
The meeting was an excellent opportunity for an intense interaction among consortium members, including both administrative as technical procedures and commitments for the different activities foreseen in the project.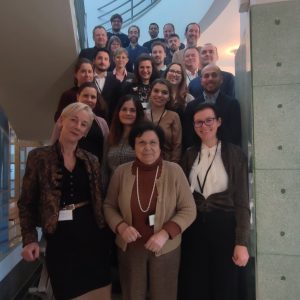 Figure 1: ACCORDs Team at Project Kick-Off meeting in Ljubljana, January 31st  2023
The European Research and Innovation project "Green deal inspired correlative imaging-based characterization for safety profiling of 2D materials – ACCORDs", with a start date of 1 January 2023 and a duration of 42 months, aims to develop a reliable and practical characterisation framework for the holistic analysis of two-dimensional materials such as Graphene Family Materials (GFMs) so that they can be used in a safe and sustainable way.
The Project will aim at the following specific objectives:
– To develop purpose-oriented correlative approaches for the characterisation and quantification of 2D nanomaterials as produced in complex matrices and determination of their transformation in such environments.
– To increase the availability of validated protocols to advance both nanosafety studies and material characterisation and deliver improved data reporting guidelines.
– To ensure appropriate, realistic in vitro models to address current gaps in nanotoxicology.
– To deliver reliable data to support computational modelling and the development of grouping and read-across methods.
– To develop harmonised standard operating procedures (SOPs) that can be used in a regulatory framework, including test hazard assessment, biodegradability, and sustainability for advanced 2D nanomaterials.
– Worldwide accepted risk assessment tools for establishing a robust supply chain for GFMs.
The ACCORDs Project aims to provide the necessary predictive tools to industry to be implemented at the design stage of the production for Safe and Sustainable by Design Graphene Family Materials. The ACCORDs holistic correlative image-based characterisation framework includes characterisation methods for physico-chemical and biology (safety)-based rationale for material grouping. To assure regulatory compliance, standards will be proposed which support product quality control; channel innovation towards products with superior performance and safety, and allow direct comparisons in the marketplace between competitive products.
The multidisciplinary project consortium consists of 10 partners from Slovenia, Germany, the Netherlands, Italy, the UK, South Africa, Spain and Switzerland. The project partners have extensive, internationally recognised experience and reputation in multidisciplinary backgrounds, ranging from applied physics, materials science, physical chemistry, physics of condensed matter, biochemistry, toxicology, and molecular biology, to computer science as well as nanomaterial synthesis and in-depth understanding of nanomaterial interactions with biological systems. This combination of partners, working together and bringing together the necessary experimental, analytical, modelling and dissemination competences, will achieve the successful fulfilment of the project work plan.
The results of the project will be disseminated through a powerful dissemination strategy to encourage rapid market development and replication in other European contexts. Special attention will also be given to the exploitation of the intellectual property resulting from the project.
Consortium:
– UNIVERZA V LJUBLJANI (SI) Project Coordinator.
– BUNDESANSTALT FUER MATERIALFORSCHUNG UND -PRUEFUNG (GER)
– UNIVERSITA DEGLI STUDI DI TORINO (IT)
– NOORDWES-UNIVERSITEIT (ZA)
– STICHTING WAGENINGEN RESEARCH (NL)
– FUNDACION IDONIAL (ES)
– EDELWEISS CONNECT GMBH (CH)
– UNIVERSITY OF BIRMINGHAM (UK)
– THE CHANCELLOR, MASTERS AND SCHOLARS OF THE UNIVERSITY OF OXFORD (UK)
– HAYDALE LTD (UK)
Project Contacts:
Project coordinator:  Dr. Damjana Drobne Damjana.Drobne@bf.uni-lj.si
Project Communication Contact: Mr. Daniel Fernández daniel.fernandez@idonial.com
The project will soon have its own website on www.accordsproject.eu
Funded by the European Union. Views and opinions expressed are however those of the author(s) only and do not necessarily reflect those of the European Union or European Health and Digital Executive Agency (HADEA). Neither the European Union nor the granting authority can be held responsible for them.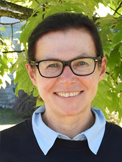 Biotechnical Faculty University of Ljubljana Večna pot 111 1000 Ljubljana Slovenia +386 1 320 3375
email
|
bibliography
Bionanoteam is a research group at the Biotechnical Faculty, University of Ljubljana. Founded in 2008 by Prof. Damjana Drobne, Bionanoteam currently consists of 3 experienced researchers, 2 PhD candidates, 1 technical assistant and a number of graduate and undergraduate students. Damjana is a Professor of Zoology and Professor of Toxicology from University of Ljubljana. With over twenty years of research experience, she is the founder and principal investigator of Bionanoteam.