Andraz Dolar attends online SETAC 2020 Annual meeting
This year SETAC 2020 was suppossed to be held in Dublin. Due to the new pandemic situation, the conference was held online. Andraz Dolar, a bionanoteam PhD student, presented his work entitled: Effect of combined exposure to microplastics and organophosphates on the immune system of terrestrial isopod Porcellio scaber. Abstract book.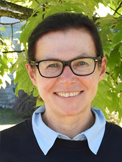 Biotechnical Faculty University of Ljubljana Večna pot 111 1000 Ljubljana Slovenia +386 1 320 3375
email
|
bibliography
Bionanoteam is a research group at the Biotechnical Faculty, University of Ljubljana. Founded in 2008 by Prof. Damjana Drobne, Bionanoteam currently consists of 3 experienced researchers, 2 PhD candidates, 1 technical assistant and a number of graduate and undergraduate students. Damjana is a Professor of Zoology and Professor of Toxicology from University of Ljubljana. With over twenty years of research experience, she is the founder and principal investigator of Bionanoteam.